Introduction
MECHRISE is the Authorised Value Added Reseller for the GRAEBERT.  ARES Commander is a  Powerful, DWG-based CAD software. Experience the flexibility of ARES Commander, the powerful CAD software for day-to-day work as well as for complex projects. Leverage the productive tools and intelligent features for drafting and design that you have come to expect from top CAD products plus some exclusive productivity features, at significant cost savings.
Graebert's innovative approach is to combine CAD solutions for desktop, mobile and cloud into a single and all-inclusive ecosystem and subscription. The ARES® "Trinity" of CAD Software for DWG-editing includes ARES Commander™ for Windows®, macOS® and Linux® computers, ARES Touch™ for Android® and iOS® smartphones and tablets and ARES Kudo™, a full browser-based solution for DWG-editing in the Cloud.
Graebert's CAD technologies are also available as a platform which enables developers to create stand-alone CAD applications. Graebert's OEM CAD engine powers a number of industry leading CAD products including DraftSight™ from Dassault Systèmes, Onshape™ and CorelCAD™ from Corel Corporation.
Graebert is recognized in the CAD industry for its more than 35 years of technology expertise, project management and consulting experience.  Graebert India is a wholly owned subsidiary of Graebert GmbH.  Graebert India headquarter is based in Noida, UP. Graebert India is one of the three development centers of Graebert.
The ARES® Trinity of CAD Software
CREATE AND MODIFY DWG DRAWINGS ANYWHERE, ON ANY DEVICE
DESKTOP, MOBILE, CLOUD: THE ARES TRINITY OF CAD Modern DWG Editing Across All Your Devices
Much more than a suite of three CAD solutions, our Trinity concept combines the strengths of desktop computers, mobile devices and cloud computing into a unique CAD ecosystem. With ARES Commander, you keep the ability to work offline on your main computers as usual. With ARES Kudo and ARES Touch you further add the agility of Cloud and Mobile CAD.
DESKTOP
Windows®, macOS® and Linux® computers
+ MOBILE
Android® and iOS® smartphones and tablets:
+ CLOUD
Nothing to install, runs in your Internet browser:
= THE ARES TRINITY
Pay only one subscription for these 3 products
Create and Modify DWG Drawings Anywhere, on Any Device
With the ARES Trinity of CAD Software, the same user can use his Graebert Account to use his license from multiple computers and mobile devices:
+ Use ARES Commander on multiple computers and move your license with a simple login/logout
+ Use ARES Touch on all your smartphones and tablets
+ Use ARES Kudo from any device, directly in your Internet Browser
Your DWG files can be synchronized and follow you across all your device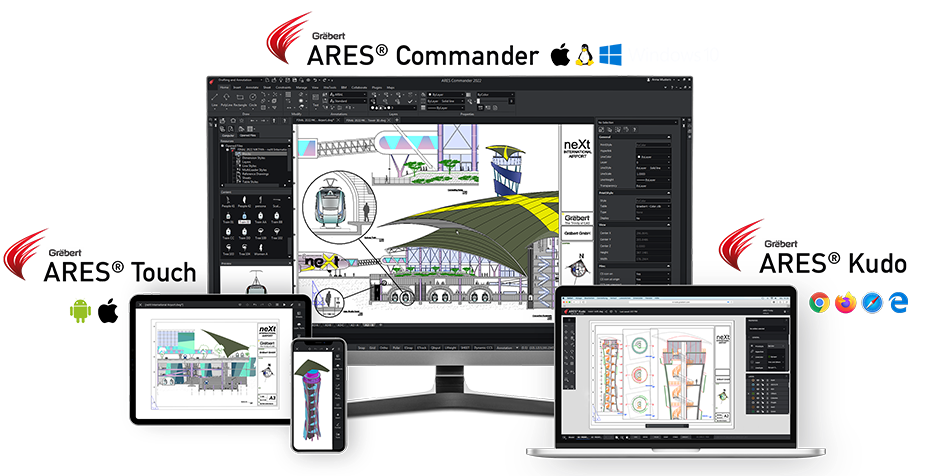 Three Professional CAD Software Solutions combining Desktop, Mobile and Cloud
1. ARES Commander(Desktop)
POWERFUL, DWG-BASED CAD SOFTWARE FOR WINDOWS®, MACOS® AND LINUX®
N°1 ALTERNATIVE FOR CAD IN DWG, TRUSTED BY INDUSTRY LEADERS AND MILLIONS OF USERS
ARES Commander offers you all the features you need to create or modify DWG drawings in 2D or 3D in a productivity-driven environment. Keep using your laptops and/or computers for the heavy work as usual. Software will be fully installed on your computer and you can work even when there is no Internet.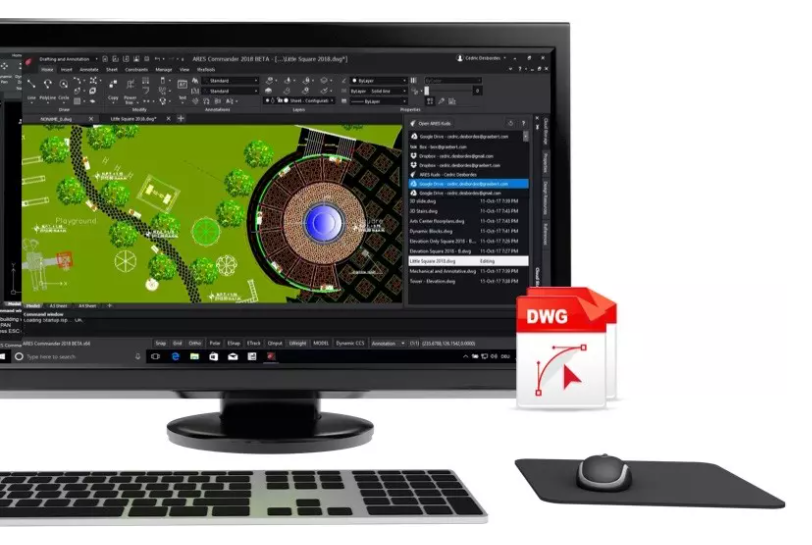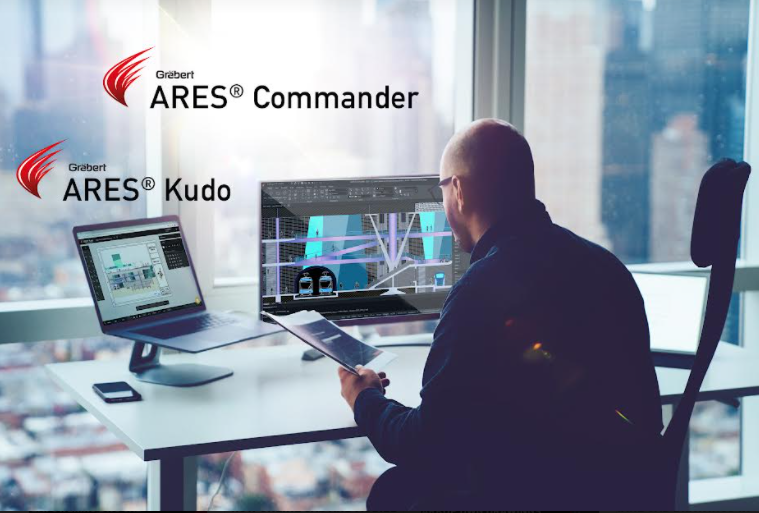 Get Started with ARES Commander
ARES Commander is a switch made easy - providing a familiar look & feel that is intuitive for any experienced CAD user. Much more than a cost-effective alternative for DWG-editing, ARES Commander is making no compromises in features and innovations.
A Professional Cross-Platform DWG CAD Ecosystem Designed To Take Your CAD Anywhere
Dedicated To Productivity
Any OS: ARES Commander can be installed on Windows, macOS or several Linux distributions
Work offline: ARES Commander is fully installed on your laptops and/or computers as you have ever been used to
Buy 1 license and work from any computer: ARES Commander, the same user can work from up to 2 computers simultaneously and even log out to work from other computers. You may even use computers under different operating systems.
CAD anywhere: When you buy ARES Commander you also get a 1 year subscription for ARES Touch (to work on your Android and iOS devices) and ARES Kudo, our cloud-based solution.
Support included: When you buy ARES Commander the license includes a 1-year subscription to receive all the updates as well as access to our Support Desk via email. Upon expiration you are free to renew your support agreement or withdraw.
2. ARES Touch(Mobile)
MOBILE CAD SOLUTION FOR DWG VIEWING AND EDITING FOR IOS® AND ANDROID® SMARTPHONES AND TABLETS
DISCOVER THE MOST ADVANCED MOBILE APP FOR CAD IN DWG
ARES Touch is the most complete CAD solution ever seen for your mobile device. Create and modify your DWG drawings on tablets and smartphones with a complete set of 2d drafting and annotation commands at hand. Its a full-featured Mobile CAD App that fits into your pocket and the perfect companion to quickly review a drawing shared in the cloud or received by email while on the go.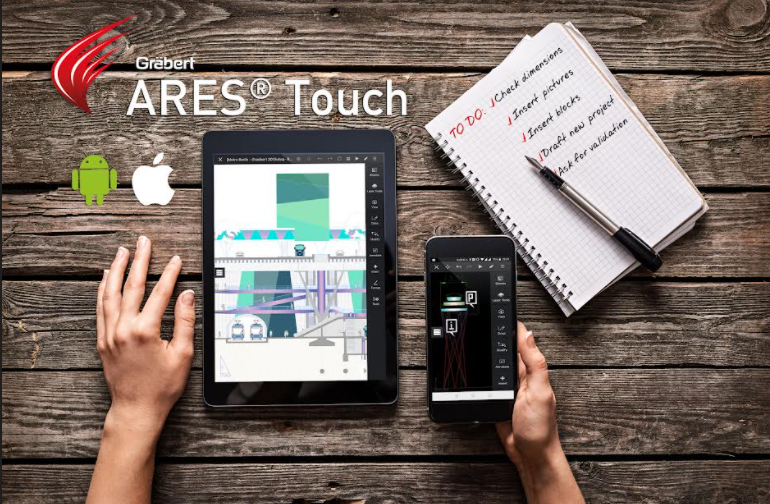 Optimized for Touch Inputs

For Tablets and Smartphones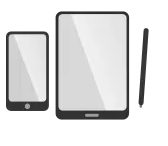 Sync files with the Cloud

or Save/Work locally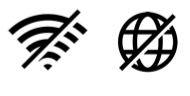 Get ARES Touch with The ARES Trinity of CAD Software
ARES Touch is bundled with ARES Commander and ARES Kudo through our ARES Trinity of CAD licensing. Instead of a single product, you'll get access to our full-featured CAD ecosystem.
Alternatively you can buy ARES Touch without ARES Commander and ARES Kudo from the Google Play store and Apple AppStore.
Mobile CAD Brings Agility To Your CAD Workflows Across Users And Devices
While ARES Touch offers the same features on tablets and smartphones, the use cases may vary:
Mobile CAD on Smartphones
Smartphones follow you everywhere. With ARES Touch on your smartphone your drawings follow you in your pocket. It makes it very easy to read a DWG file you just received by email or to access your drawings saved in the cloud.
While the screen is smaller, ARES Touch makes it easy for you to share feedback with the office with dimensions, pictures taken from your camera or by recording your voice.
Mobile CAD on Tablets
Tablets offer a larger screen. Unlike with a laptop you can carry them with one hand and switch them on very fast. They perfectly replace printed papers to meet customers or work on site. You may even connect them to a screen or video projector for interactive presentations.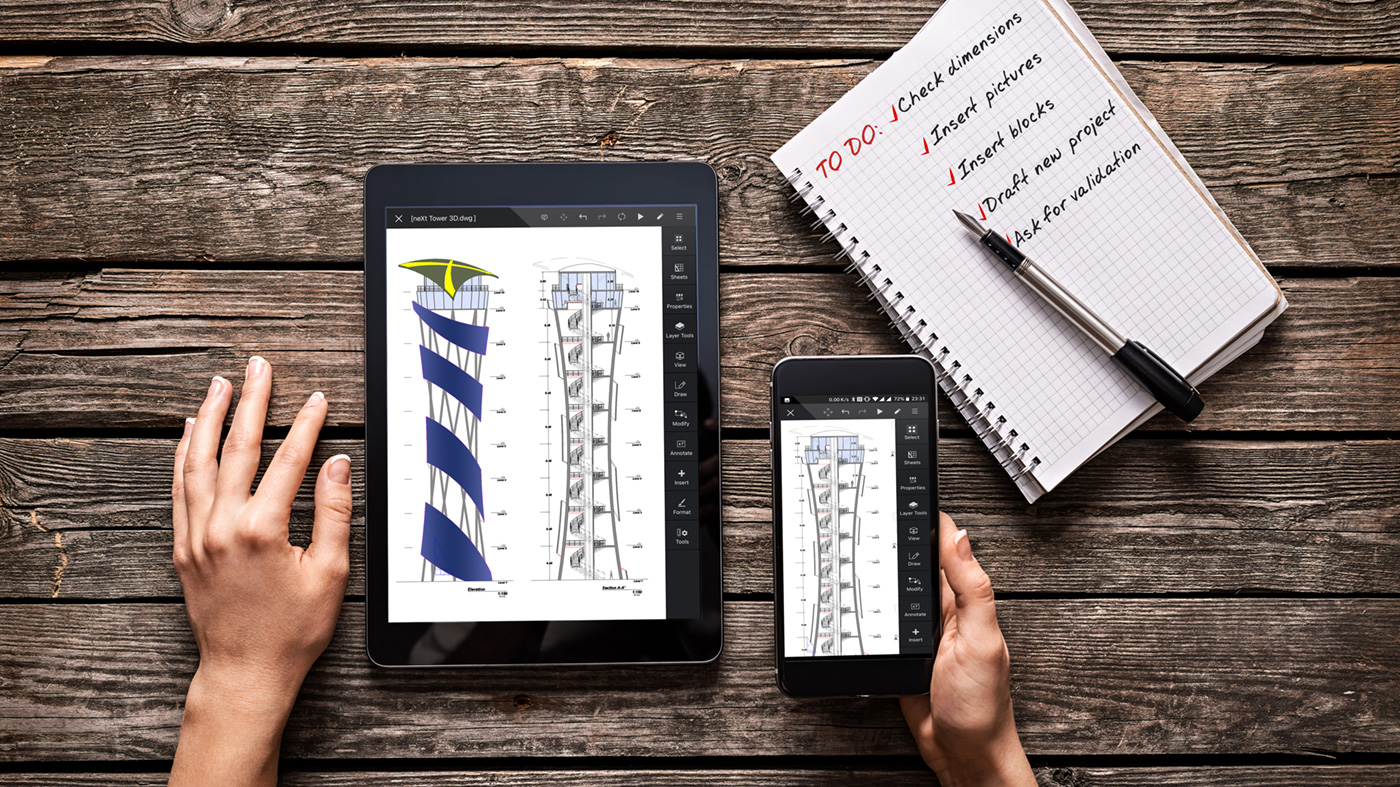 We believe you deserve much more than a viewer with limited editing capabilities on your mobile devices. You will probably use computers, smartphones and tablets for different tasks but should not be limited in features.
Their larger screen makes it also very easy to create or modify drawings. A good example is surveying or maintenance activities that typically require to check and comment technical information on site.
View, Edit And Share DWG Drawings
Intuitive CAD Interface
Optimized for Touch Devices
We built an intuitive touch user interface to become the natural extension of your favorite CAD software. It has been redesigned for touch but is very intuitive for any CAD user.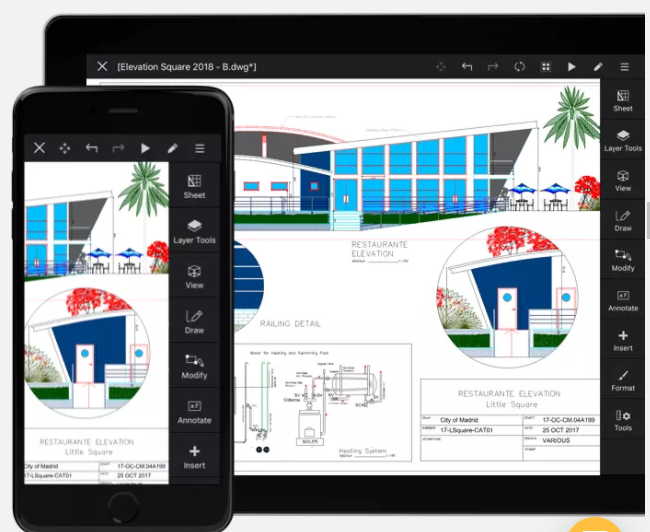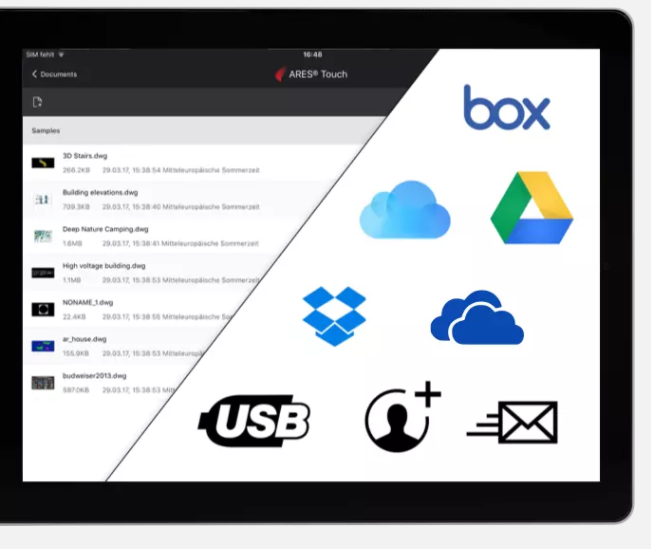 Access DWG Files from the Cloud or Locally
Your files can easily be synchronized with common cloud storage services such as Dropbox, Box, iCloud or Google Drive & OneDrive. While these files are synchronized with the cloud you can still "Take them for offline use" if you anticipate you may not have constant Internet access. Alternatively, you can save them locally on the device. This may be important for example if your company has strict policies forbidding the use of cloud storage services.
A Complete Set of 2D Drafting Tools
The most complete CAD app ever seen for mobile. Get all 
the power to create and modify your drawings on the go.
Draw with Precision
Discover in our video how the loupe, entity snap, tracking and coordinates input help you to draw with the same precision as on the computers.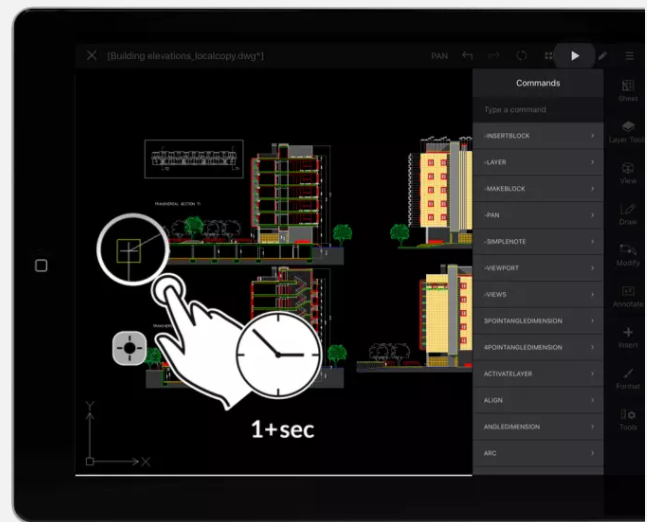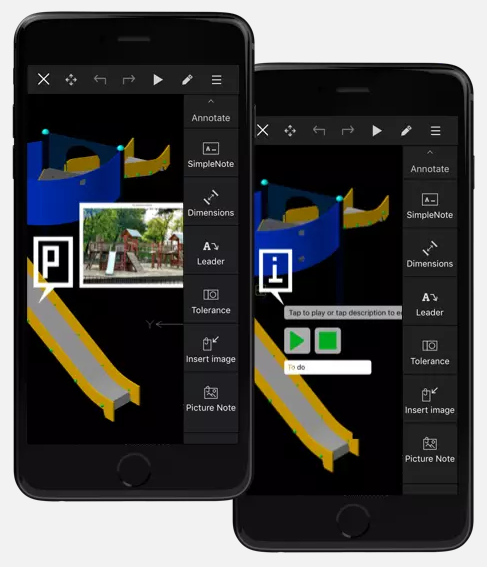 Annotate Drawings with Pictures or Voice
Picture Notes
Comment your drawings with pictures taken from the camera of your mobile device and text legends.
Voice Notes
Record your voice and insert it as a comment in the drawing to share feedback or highlight something.
Optimal workflow
These comments will be synchronized with the drawing and appear with clickable symbols. They are automatically inserted on a specific layer that can be therefore shown or hidden as needed.
Annotate Drawings 
with Dimensions or Text
ARES Touch includes a full set of dimensioning tools. Unlike on printed papers or PDF files, it makes it easy to measure distances, angles or simply annotate drawings.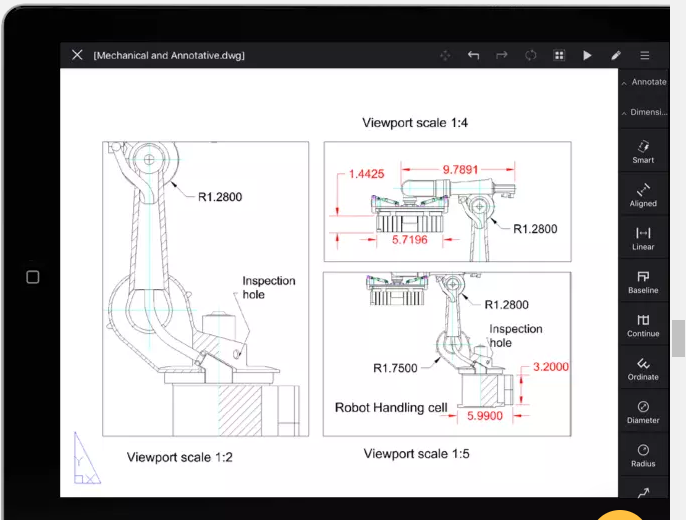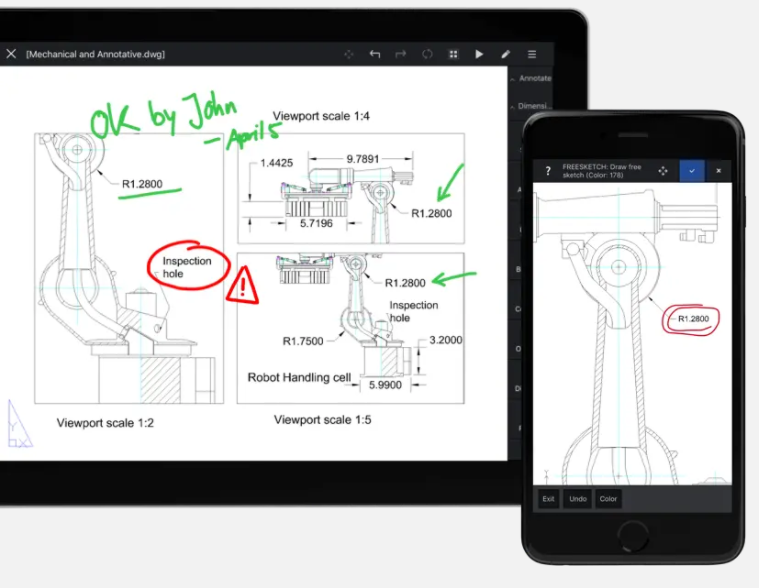 Use FREESKETCH to Annotate or Write with your Finger like Pen on Paper
With FREESKETCH you can redline something or write with your finger. It is just like if you had printed the drawing and were using a pen.
This feature makes it very easy to share feedback on the go without any CAD knowledge: Just launch the command, pick a color and write or sketch something.
3. ARES Kudo(Cloud)
CLOUD-BASED CAD SOFTWARE FOR YOUR DWG DRAWINGS CREATE & MODIFY YOUR DWG FILES DIRECTLY IN YOUR INTERNET BROWSER
THE CLOUD'S MOST AGILE CAD SOLUTION FOR DWG DRAWINGS
With ARES Kudo your DWG drawings follow you on any device. Nothing to install, you just need an Internet browser to access, share and modify your CAD files online, anywhere, anytime.
Running inside all four major modern web browsers:

ARES Kudo brings the Agility of Cloud to ARES Commander and ARES Touch
Our cloud-based solution is fully integrated with ARES Commander on your computers and ARES Touch on your smartphones and tablets. Desktop + Mobile + Cloud, the ARES Trinity of CAD combines the benefits of each platform to considerably improve your workflows.
Create And Modify DWG Drawings In The Cloud
Bringing CAD functionality into your browser, ARES Kudo allows you to view/present/edit your work anywhere without the hassle of installs and upgrades
ARES Kudo is included in the subscription of ARES Commander as part of the ARES Trinity of CAD software. Alternatively, you can buy ARES Kudo without ARES Commander if you only want our Cloud version.
ARES Kudo is aiming at no compromises in features to create and modify DWG drawings in the cloud. Most of the 2D CAD features of ARES Commander are available in the editing features of ARES Kudo. ARES Kudo will offer a great solution for the users looking for an agile solution to create and modify technical drawings online, directly from their Internet browser.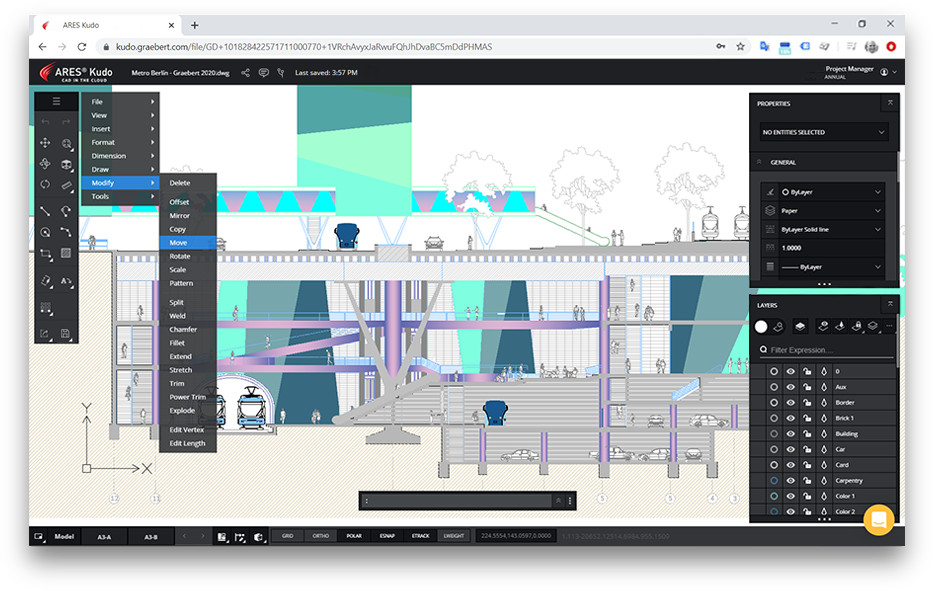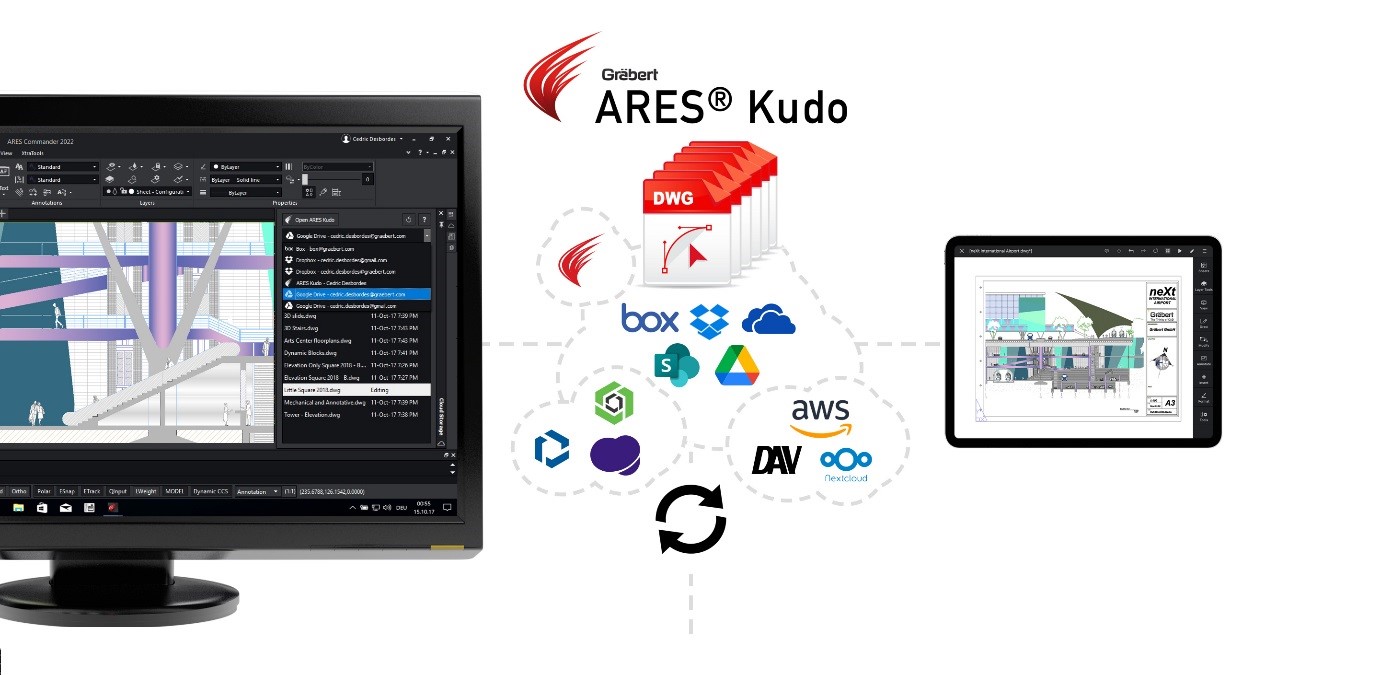 Level Up Your Workflows And Go Seamless: Your DWG Drawings Follow You Anywhere
ARES Kudo nests inside all ARES Applications and allows you to sync your files across devices
utilizing cloud storage data backup and the ARES Trinity of CAD licensing system.
Drawings stored in the Cloud storages connected to ARES Kudo can be modified locally in ARES Commander or ARES Touch. Yet, modifications will be synchronized automatically with your cloud storages as soon as you save them. You can start a project in ARES Commander and continue it with ARES Touch.
You may also use ARES Touch to annotate your drawings on the go, and your colleagues at the office could instantly get the update in ARES Commander.
ARES Kudo Becomes The Hub For All Your DWG Files In The Cloud
ARES Kudo seamlessly integrates and syncs with all major public cloud storages
Instead of forcing you to use one more Cloud storage service, ARES Kudo helps you to connect altogether the ones you already have. Supported cloud storage services include Box, Dropbox, Google Drive, OneDrive and OneDrive for Business or industry-specific ones such as Onshape or Trimble Connect. ARES Kudo lets you browse or search across all of them.
Enterprise Customers with hundreds of users can also connect ARES Kudo to their private cloud storage servers in order to meet specific privacy requirements.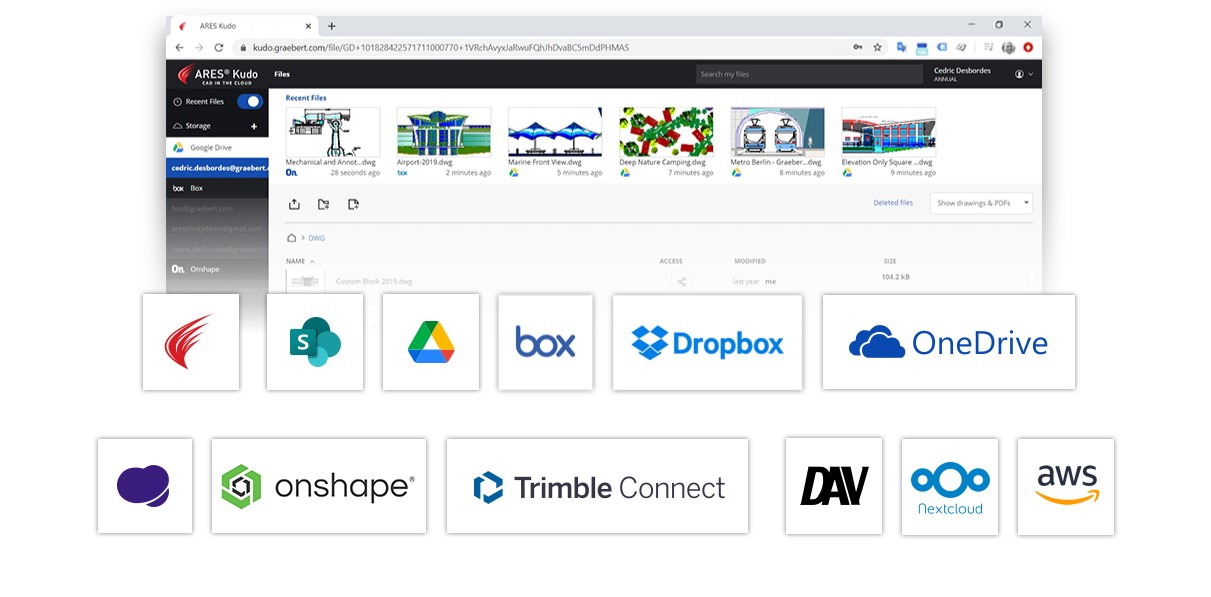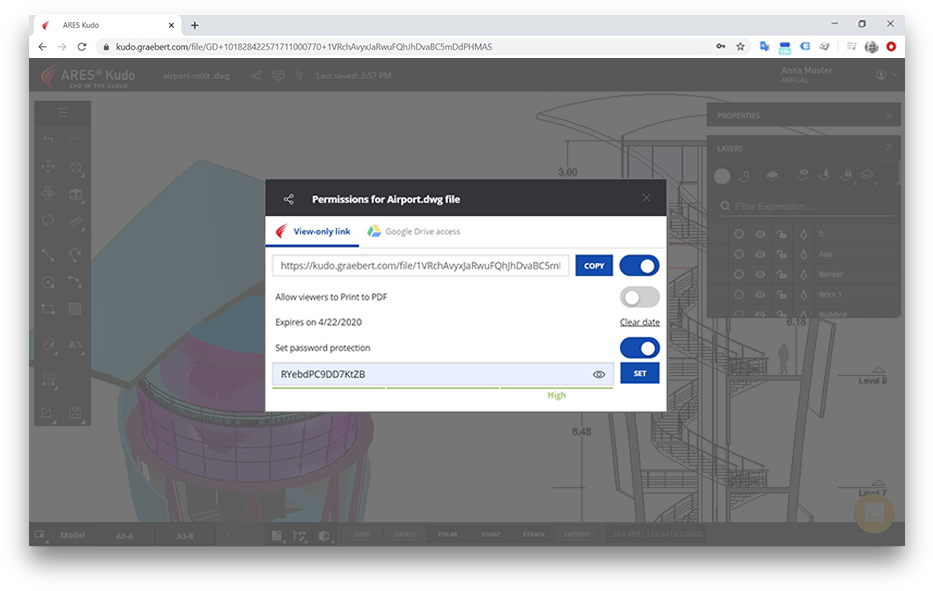 Share DWG Files As A Simple URL
ARES Kudo is also nicely improving collaboration with your customers and partners. ARES Kudo lets you generate a "view-only" link where external people can view your project without editing.
Nothing to install, nothing to pay, nothing to update, they will just click on the link and see your DWG file in their Internet browser.
Sending a view-only link is a great method to share your projects and ask for example for validation. This URL is live updated when you save any modification and becomes therefore the single source of truth for your project.
You keep control as you can close access at any time. Your viewers would immediately lose the possibility to see your file. You can also decide if they are allowed to save as PDF when viewing your file.
ARES® Standard
2D DWG-BASED CAD SOFTWARE FOR WINDOWS®
Based on the same CAD platform as ARES Commander, ARES Standard is a CAD software aiming at the users who occasionally need to create or modify 2D drawings in the DWG format. It includes a full set of the CAD features you can expect for 2D drafting, at a very affordable price.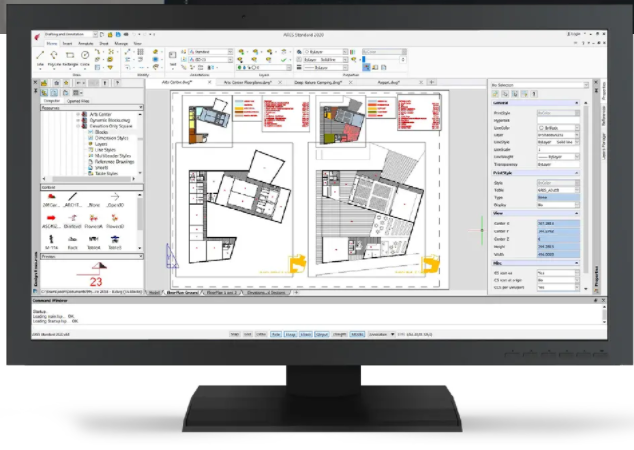 Top 5 Reasons To Use ARES Standard
1. View, print or modify DWG drawings created with ARES Commander, AutoCAD® or other DWG-based CAD software
2. Create your own 2D drawings in DWG format with layers, blocks, dimensions and a full set of 2D tools
3. The performance and reliability of the ARES® CAD technology trusted by Millions of professionals
4. Very affordable pricing, including the possibility to buy Perpetual licenses
5. Familiar user interface offering an easy switch from AutoCAD® or other popular CAD software
Compare ARES Commander vs. ARES Standard
| | | | |
| --- | --- | --- | --- |
| NB: This table is focused on the differences, the rest of the features are the same. | | ARES Commander | ARES Standard |
| Supported Operating systems | | | |
| Windows 32bits and 64bits | | | |
| macOS X | | | |
| Linux | | | |
| Same license works for Windows, Mac & Linux | | | |
| License types | | | |
| Perpetual license or Perpetual Flex license (network) | | | |
| Annual Plan (1 year term license) or Annual Plan Flex (network) | | | |
| 3 Years Plan (3 years term license) | | | |
| Utility tools & Productivity features | | | |
| Associative Patterns (aka Arrays) | | | |
| Curved Text | | | |
| Drawing Compare | | | |
| XtraTools (42 productivity features)  | | | |
| Blocks, Dynamic blocks and 2D Parametric design | | | |
| Blocks and blocks with attributes and Block Editor | | | |
| Use Dynamic Blocks created with AutoCAD | | | |
| Convert Dynamic Blocks into Custom Blocks | | | |
| Create Custom Blocks (equivalent to Dynamic Blocks) | | | |
| 2D Constraints – Geometric & Dimensional constraints  | | | |
| 3D CAD features | | | |
| View 3D files saved in DWG | | | |
| 3D Solid Modeling – Create & Modify 3D solids | | | |
| CAD features for BIM projects | | | |
| Import Revit and IFC files + BIM navigator to filter BIM entities | | | |
| Read BIM properties in Properties palette | | | |
| BIM data extraction to tables and Excel  | | | |
| Extract 2D drawings from BIM project | | | |
| Maps for ARES Commander service powered by Esri  | | | |
| Geo-referenced coordinate system or projection | | | |
| Locate/Search for any place on Earth | | | |
| Base Maps: satellite image, street map, topo map | | | |
| ARES Trinity of CAD features for better collaboration | | | |
| Commenting palette & Markups | | | |
| Cloud Storage palette to synchronize drawings across users and their devices  | | | |
| Share drawings as free View-only links to view and comment drawing online  | | | |
| ARES Touch (Mobile version) for Android and iOS | | | |
| ARES Kudo (Cloud version) | | | |
| Advanced Printing Options | | | |
| BatchPrint – Print multiple drawings on a Printer or into one PDF file | | | |
| PCX Support / PC3 Import | | | |
| Sheet Set Manager – Publish Sheet Set to PDF and printer | | | |
| Sheet Set Manager – Fields for Sheet Sets | | | |
| Optional ARES Plugins (Additional costs will apply) | | | |
| ARES Render – Real-time photo-realistic 3D rendering | | | |
| UNDET Point Cloud – Import & Manage Point Clouds  | | | |
ARES: The N°1 alternative CAD platform for developers
Millions of professionals are using CAD software based on ARES Commander: Developers will find a powerful API with support for various programming languages including C++, Tx, lisp, 
VSTA, DCL, Visual Studio, COM, Active X. The ARES Trinity API brings C++, LISP, DCL and Qt on all three platforms: ARES Commander (Windows, Mac and Linux), ARES Touch (Android and iOS) and ARES Kudo (Cloud). Developers will find an easy path to migrate code initially created for Windows-based applications to Cloud and Mobile as well. Graebert aims at offering developers a very cost-effective programming environment to maintain the same core features on multiple platforms.