Creo 8.0
Now more than ever, product design & manufacturing teams are expected to create products more efficiently & cost effectively, without sacrificing innovation or quality. Fortunately, Creo delivers the most scalable range of 3D CAD product development packages & tools in today's market. Its variety of specific features, capabilities, & tools help engineers imagine, design, & create your products better.
Take your products from concept to digital prototype efficiently, precisely and intuitively with Creo-on the cutting edge of CAD for more than 30 years.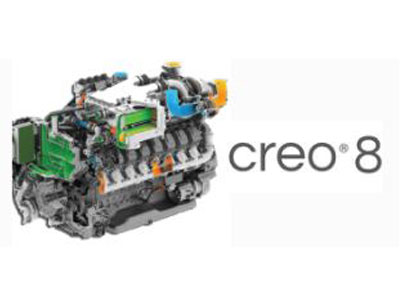 The Leading Product Design 3D CAD Software
Exciting new technologies are changing the world of product design. Creo includes breakthrough capabilities in Additive Manufacturing, IoT, Model-Based Definition (MBD) and Augmented Reality (AR). Design faster and smarter by connecting your digital design to your physical products.
Create, design, and innovate with Creo.
CREO FEATURES
3D CAD
Simulation and Analysis
Augumented Reality
Model based reality
Concept Design
Smart connected design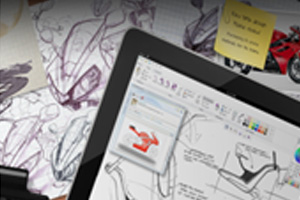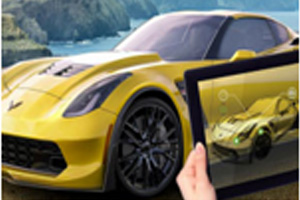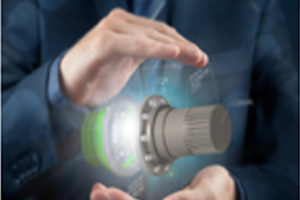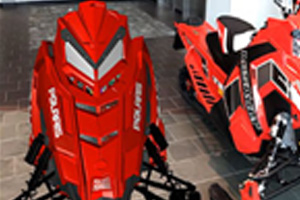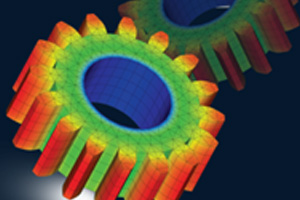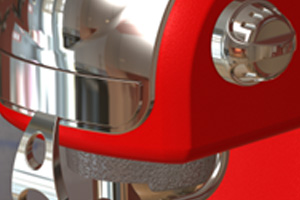 Creo Capabilities
PTC's developers created Creo Parametric as a sound foundation software that allows its users the ability to expand deeper functionality with each component. As your products become more complex in its engineering, Creo offers expanded capabilities to meet your requirements. Every product isn't made equal, and your 3D CAD solution shouldn't be either. Explore Creo's capabilities that mold to your unique craft
3d Design
Parametric & Freestyle Surfacing
Augmented Reality
Direct Modeling
2D Drawing
Model-Based Definition
Design Exploration
Sheet Metal Design
Mechanism Design
Structural Framework & Weld Design
Fastener Design
Human Factors Design
Routed Systems Design
Smart Connected Design
Concept Design
Plastic Part Design
Industrial Design
Reverse Engineering
Multi-CAD
Rendering & 3D Animation
Assembly Management & Performance
Analysis
Structural Analysis
Thermal Analysis
Motion Analysis
Mold Fill Analysis
Fatigue Analysis
Creepage & Clearance Analysis
CAM
Additive Manufacturing
Tool & Die Design
Production Machining
Other
Performance Advisor
Product Data Management
Technical Illustrations
Vuforia: Market-Leading Enterprise AR
PTC is the only company in the market today that has a comprehensive, scalable enterprise AR solution suite. The breadth and depth of Vuforia AR technology and capabilities ensures that we can provide the best solutions to help our customers solve their business problems.
Vuforia Products
Vuforia AR solutions empower industry leaders to transform how their products and services are experienced. Find the Vuforia offerings that are best for you.
Vuforia Expert capture
Vuforia studio
Vuforia engine
Vuforia chalk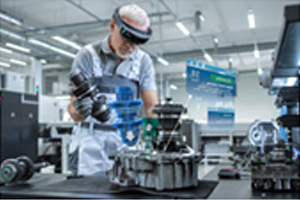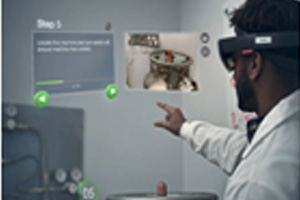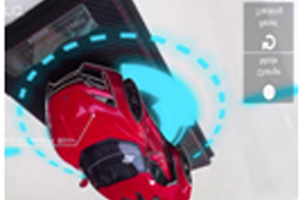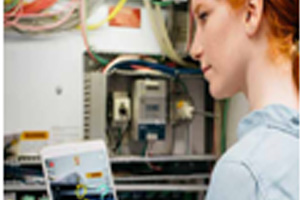 Augmented Reality (AR) Tools & Solutions
Market leaders are using AR to empower their workforce, optimize operations, transform service, and innovate new products. Learn how you can harness the value of AR.
AR is shaping more than product and user experience-it's innovating design, manufacturing, marketing, sales and service. How is your industry adopting AR? Where do its practitioners see the fastest growth and time-to-value? Get the answers in IDC's Report: How AR Drives Real-World Gains in Service, Training, Sales & Marketing, and Manufacturing.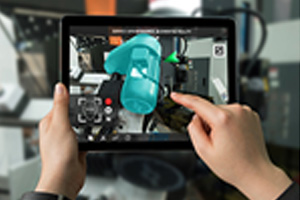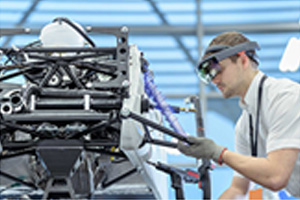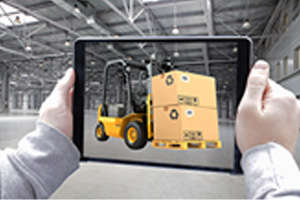 ThingWorx
Build Better IIoT Solutions with the Best IIoT Platform
To turn the promise of the industrial Internet of Things (IIoT) into a powerful reality, you need a platform purpose-built for industrial applications. With extensive domain expertise built on nearly two decades of IoT innovation, PTC's ThingWorx is an IIoT platform with the functionality and flexibility needed to drive a rapid ROI-while offering the security and scalability required to expand IIoT solutions throughout your enterprise.
ThingWorx is unique among IIoT platforms, offering the most complete set of critical IIoT capabilities, both natively and through robust integrations with partners like Microsoft and Rockwell. Explore the IIoT capabilities that are essential to your digital transformation.
Connect
Build
Analyze
Manage
Experience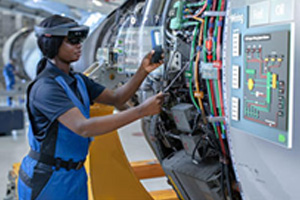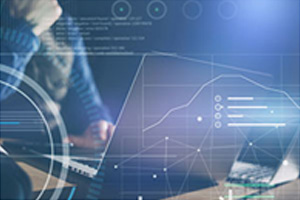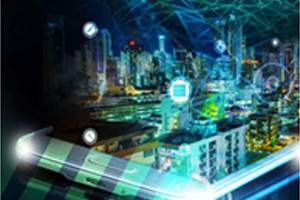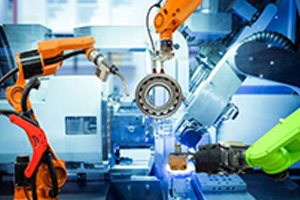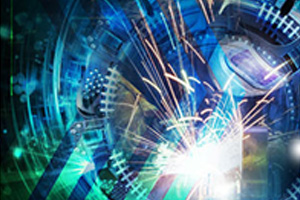 Industrial Internet of Things (IIoT) Software
Connect your machines, devices, workers, facilities, and entire systems to the industrial IoT. Gain powerful new capabilities to digitally transform your business.
Your enterprise assets and systems are a rich source of untapped data. The industrial Internet of Things enables you to access, analyze, act upon, and monetize that data. A flexible IIoT platform provides a number of ways to accomplish this-and greatly expands how to drive value from it. From optimizing what you make and how you make it, to transforming how you service and sell your products, there are smart ways to get more value-faster-from your industrial Internet of Things investment.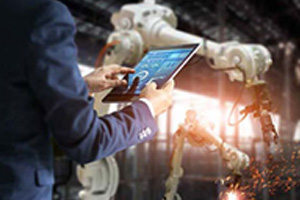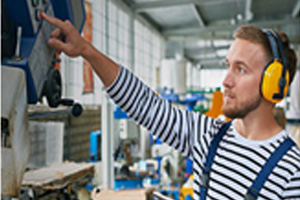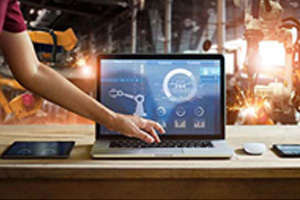 Windchill PLM Software
Data where you need it, when you need it. Explore PTC's Windchill enterprise PLM solution
Windchill is the industry-leading PLM software from PTC. Windchill's open architecture enables easy integration with other enterprise systems, helping you quickly see value from your PLM software. With comprehensive out-of-the-box functionality and highly-configurable role and task-based apps, you can expand access to valuable product data to stakeholders who don't typically use PLM while avoiding over-customization and complexity. For manufacturers embarking on digital transformation, Windchill provides a solid foundation for the smart, connected enterprise. By enabling a digital thread of information, manufacturers can build a digital twin, invest in IIoT technology, leverage augmented reality for better collaboration, or explore generative design and additive manufacturing.
Product data management
BOM Management
Change and configuration management
Platforms,options,variants
Manufacturing process planning and work instructions
Quality management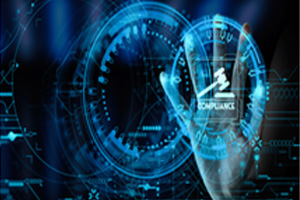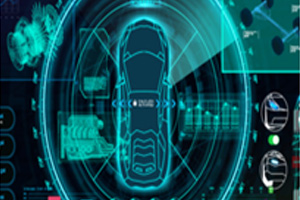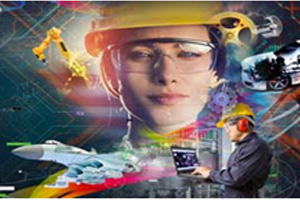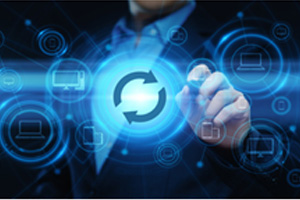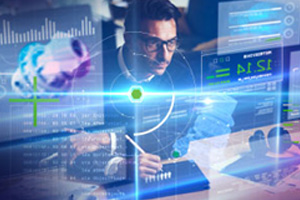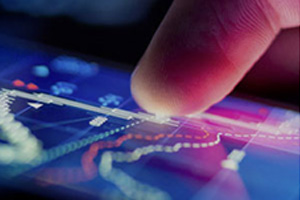 PLM Software(Product Lifecycle Management)
Product lifecycle management is the power behind manufacturers leveraging the competitive advantages of digital thread/twin, generative design, additive manufacturing, industrial IoT, and augmented reality to drive innovation. Disconnected enterprise systems and silos throughout the product development process keep crucial data from those who need it most. Our out-of-the-box applications serve to orchestrate multi-system data, enabling your team to break down silos, reduce time-to-market, decrease costs, improve quality, and drive further innovation.
Use Cases
PTC's PLM software creates and extends the digital thread across the enterprise driving critical business value.
Change Management
Quality Management
Enterprise Collaboration
Concurrent Engineering
Configuration Management
Engineering Productivity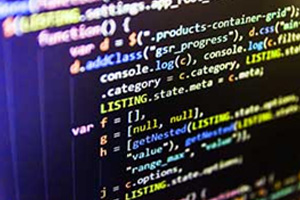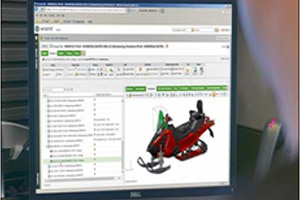 PTC Mathcad Software
Math software that allows you to solve, analyze and share your most vital engineering calculations.
PTC MATHCAD PRIME
Entrust complex engineering mathematical calculations,that are easier to work with, and easier to protect so you can share them securely
PTC MATHCAD EXPRESS
Calculations are at the heart of engineering.PTC MATHCAD is a math software that lets you perform, analyze, document and share your calculations easily
Service Lifecycle Management (SLM) Software
Maximize service efficiency and increase customer success with our SLM software solutions.
Creo illustrate
Discover Creo Illustrate's core capabilities, including its 3D animation, CAD file conversion, and isometric drawing features.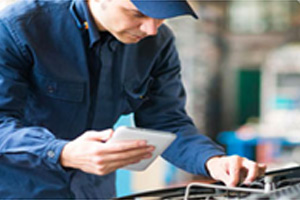 Servigistics
Servigistics is the undisputed leader with the industry's broadest, deepest and most robust service parts optimization capabilities.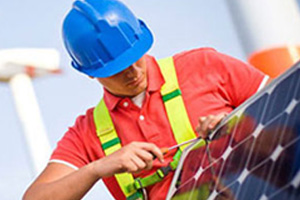 Arbortext
Creating, managing, and delivering content in an efficient way requires a system that makes every element of the process be simple - and smart.
Thingworx Asset
ThingWorx Asset Advisor continuously monitors key parameters in connected equipment to detect problems before they cause downtime. Service managers and technicians can remotely monitor, manage, diagnose and resolve issues for their connected equipment in the field. Providing service teams with unprecedented capabilities to act in real time for a proactive maintenance approach, ThingWorx Asset Advisor drives increased equipment uptime, decreased time to repair and improved customer loyalty.
ThingWorx Asset Advisor features:
Unified list of all assets under management
Detailed view of asset information and performance status
Alerts generated when irregular operating conditions are detected
Remote access to troubleshoot and resolve issues